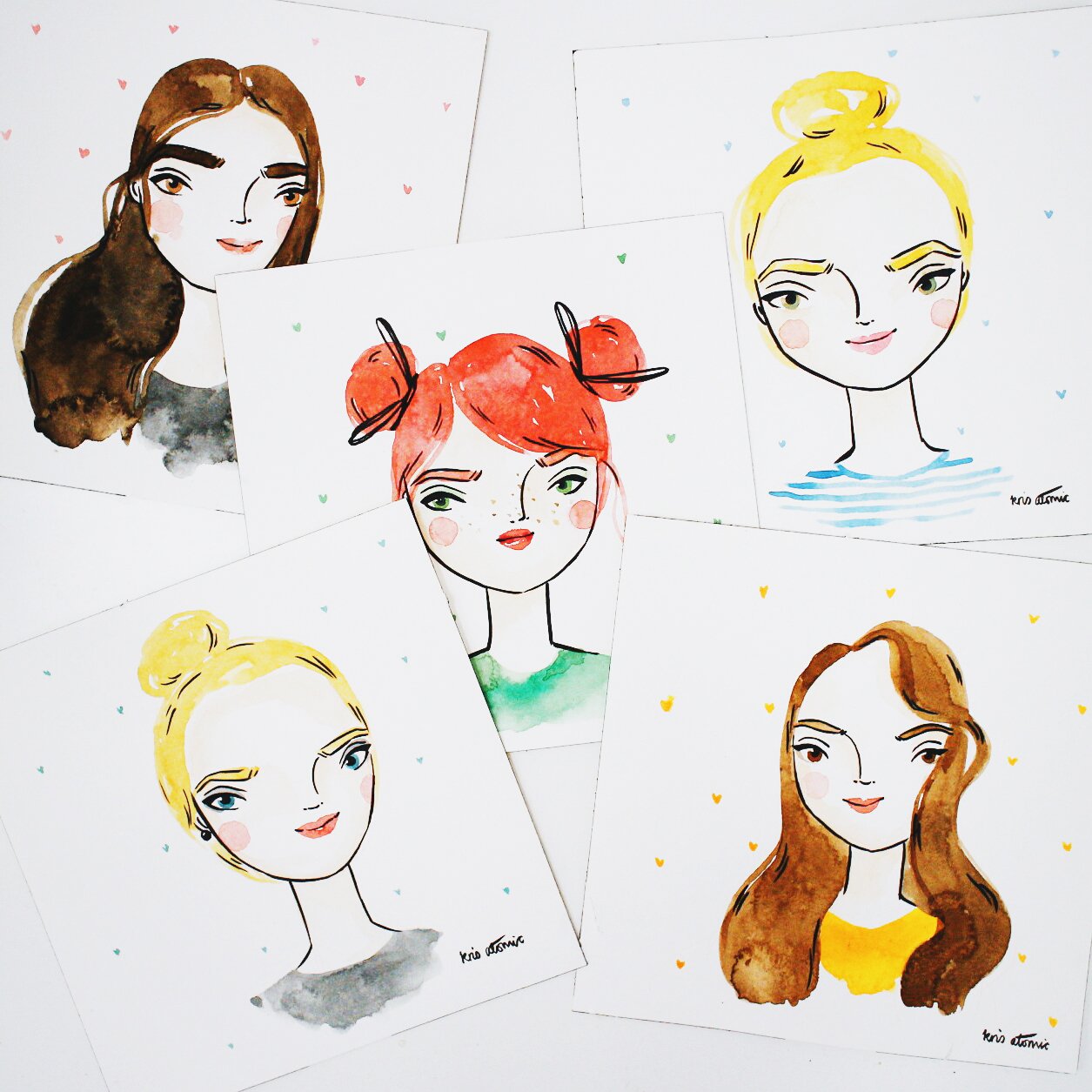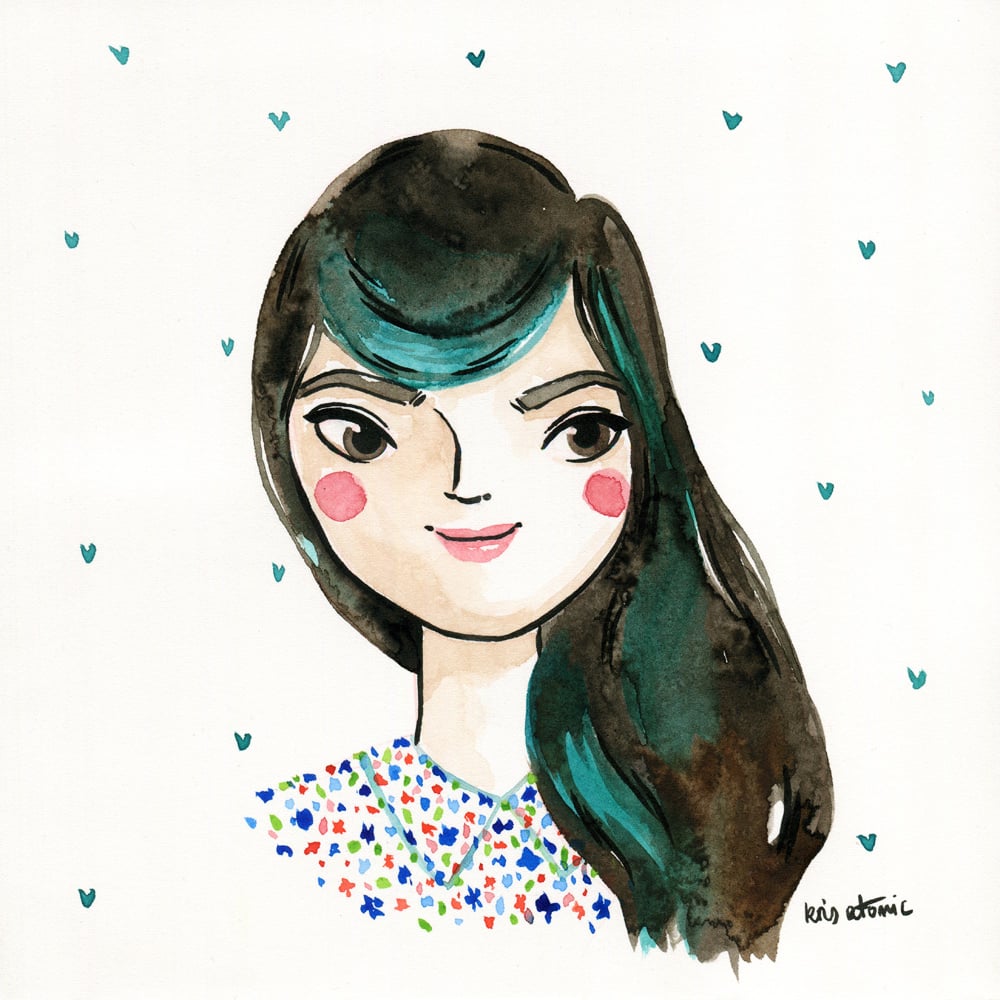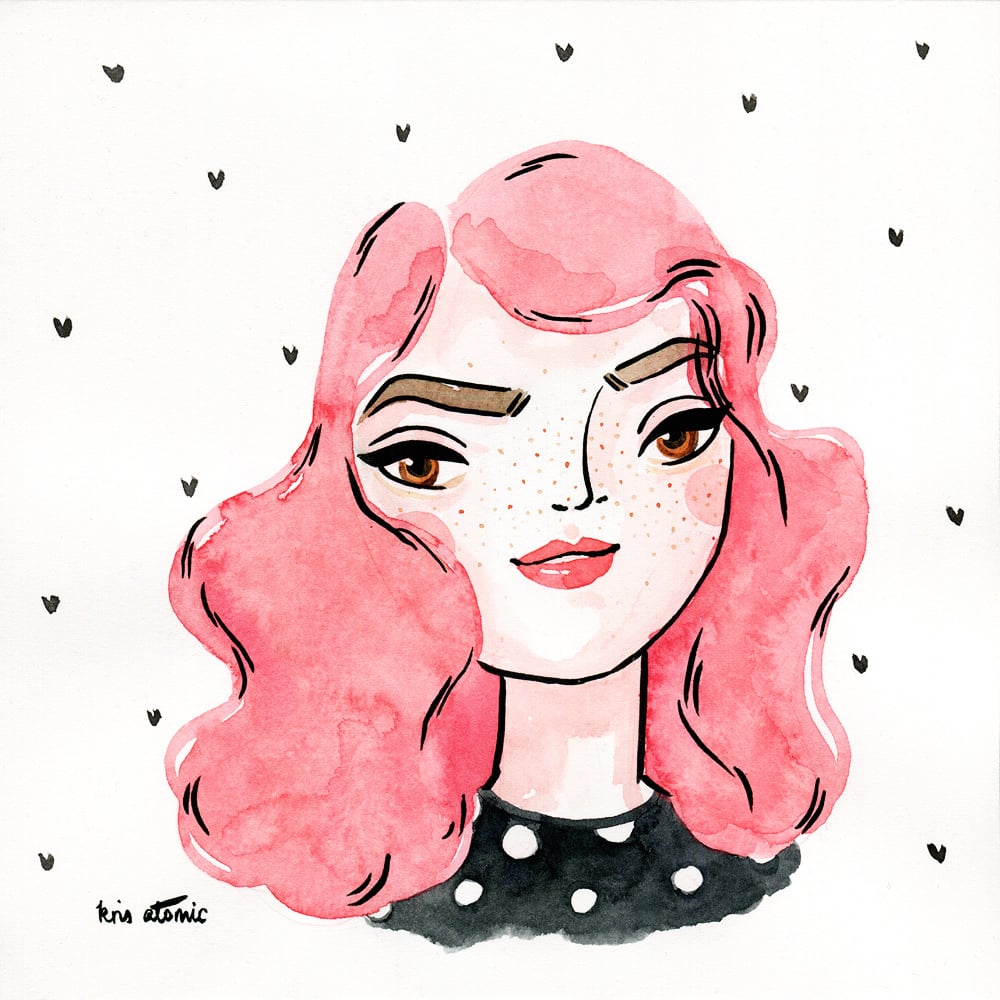 Custom Little Portrait
They're back! Commissioned portraits so you can get yourself Kris-Atomic-ed. I'll work from a photo of you to make an original stylised portrait in my style. Check out the gallery of completed portraits here.
The portraits are done in ink and watercolour on gorgeous acid free archival paper. They measure 20x20cm / 8x8" square (all the better to Instagram, am I right?)
What you get:
- The paper version signed and wrapped, posted to your door
- A high-res scan and a license to use it online on social media, your blog, your website etc (pretty much anything other than selling it on for profit).
These would make a super cute present, so just let me know if it's not for you and I'll write the delivery note out accordingly!
Once you've put the order through, email portrait@krisatomic.com quoting your order number and attaching a few large photos of you (or whoever the portrait is of).
Photo guidelines:
- the bigger the better!
- natural light is better than flash or heavily filtered phone pics
- if it's not clear in the photo, do confirm eye colour in the email
- hair down or visibly up (i.e. pony tail or bun) is best
- if you want to be wearing a certain colour top, or stripes, or red lipstick, or have a hair ribbon, or the pink hair you've always wanted: just let me know and I'll make it happen!
- mouth closed smiling works best, if possible
- one person per portrait and humans only please!
Current lead times:
1-2 weeks
If you need your order for a certain date, please let me know and I'll do my best!
All paintings are posted via registered post, so will require a signature.
Please check out the FAQ for full shipping info.